5 Ways to Surprise Your Girlfriend on Valentine's Day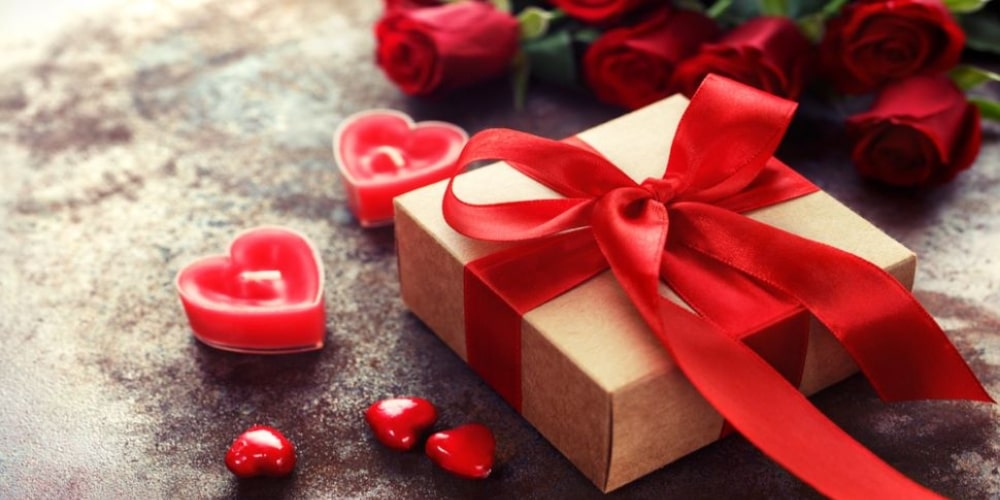 With Valentine's Day just around the corner, are you still struggling to come up with a gift for your date? Fret not, because we have some ideas for you! 
1. Bouquets of Flowers
Yes, flowers are the most common Valentine's Day gift in the history of the holiday. But that's not without good reason! Nothing makes a girl feel prettier than receiving flowers. It's a foolproof way to get a smile on her face (even if she said "I don't like flowers").
Do take note that there is always a risk with the delivery of Valentine's Day bouquets. Bouquets can be sloppily arranged or not delivered on time. So how do you work around this?

Perhaps you could surprise your date by folding her a handmade bouquet of origami flowers! The effort involved will show her how thoughtful you are to go the extra mile, and even if the origami doesn't turn out perfect, the flowers will be long-lasting and will definitely earn you brownie points. 
2. Couples T-Shirts
Buying couple T-shirts is a popular idea, but why not make it even more personal by designing your own pair of shirts together with your date? 

(Image Credit: Streaks n Strokes)
Go down to an art studio to hand-paint your own pair of couple shirts, tote bags and more. Not only will you and your date go home with personalised shirts just for the two of you, but you'll also have a fun and enjoyable time together! 
3. Handmade Pottery
So you've got your date some flowers, but you don't have a vase to put them in? Nail two birds with one stone, and make the vase a gift as well!

(Image Credit: Thow Kwang Pottery Jungle)
You may have seen the famously romantic pottery scene from the movie "Ghost". Well, if you want to spend some quality time with your girlfriend crafting beautiful memories together, head down to your nearest pottery workshop and make some pottery together. You'll both feel the love every time you walk past your hand-made vases in the living room.
4. Hey! Chips Snack Boxes
A heart-shaped box of chocolates is probably the second-most common gift for Valentine's Day after flowers. But chocolates are often filled with loads of sugar and the calories are usually not what girls adore most. Rather than giving this cliche gift, why not gift your loved one a whole box of delicious and healthy snacks? 
At Hey! Chips, you can find snack boxes packed in beautiful red kraft boxes that is fantastic for gifting. Not only can you select from the award-winning range of fruit and vegetable crisps, you can also personalise your gift box with a gift message, and mix it up with a variety of snacks options specially curated for you.

Hey! Chips has four incredibly popular gift boxes in their store, with a fantastic collection of premium snacks ranging from crisps to tea, oat milk, trail mix and brownie chips. Unboxing a gift snack box is a magical moment and we are sure that all your girlfriends are going to love you more after this! 
Put a smile on your girlfriend's face with a tender and heartfelt message and let her know she's loved.
5. Homemade Meals and Spending Quality Time Together
Last but not least, the most heartfelt gifts should come from exactly that - the heart. What really surprises your love is doing something you don't routinely do... like making a breakfast in bed or a fanciful Michelin-worthy dinner at home.  

Here are some ways to spend the day: Prepare a breakfast in bed. Hide handwritten notes and small presents around for her to find. Watch a movie on the couch, play a game or do something she likes together. 
The options are endless! You don't need to splurge needlessly to let your lover know you love her. The simplest gestures can sometimes be the most impactful.
We hope these options have given you some fun and creative ideas! Head out there and make this special day extra-special for your special someone!