The ULTIMATE Mashed Sweet Potato with Broccoli Chips Recipe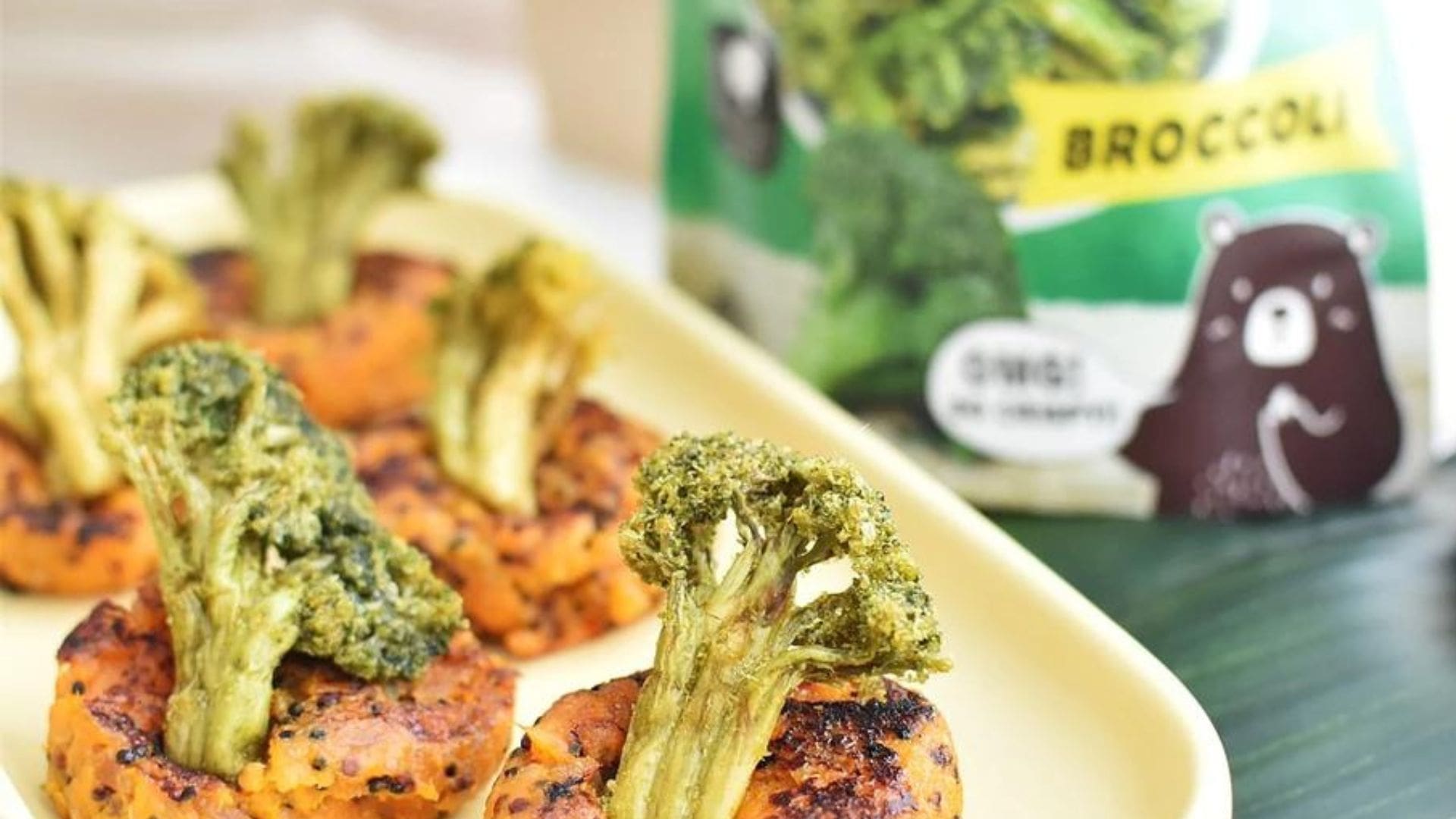 This recipe is incredibly easy. It only takes 10 minutes and uses just 3 simple ingredients. The best part? It is not only nutritious but also very delicious!
Ingredients:
Instructions:
Cook the sweet potatoes until they are tender.

In a bowl, mash the cooked sweet potatoes into a smooth paste.

Add the quinoa to the bowl and mix well with the sweet potato paste.

Heat a frying pan over medium heat.

Scoop a tablespoon of the sweet potato-quinoa mixture and place it in the pan.

Gently press down on the mixture to flatten and shape it.

Pan-fry the fritters for a few minutes on each side until they are lightly browned.

Remove the sweet potato-quinoa fritters from the pan and let them cool slightly.

Garnish the fritters with broccoli chips, pressing them gently onto the top of each fritter.

Serve the sweet potato quinoa fritters with broccoli chips as a delicious and healthy homemade snack.
Enjoy your hearty and nutritious sweet potato quinoa fritters with a crispy broccoli chip topping!
Big shoutout to @veggirlclub for this yummy recipe! Her main objective is to help people discover the joy of eating vegetables, even if it is not something they would usually opt for.
We at Hey! Chips share the same mission! If you want more vegetarian recipes, make sure to check out Kitty's website - it is a paradise of mouthwatering dishes.