Here's why our Cherry Tomato Chips were Out-Of-Stock for 6 months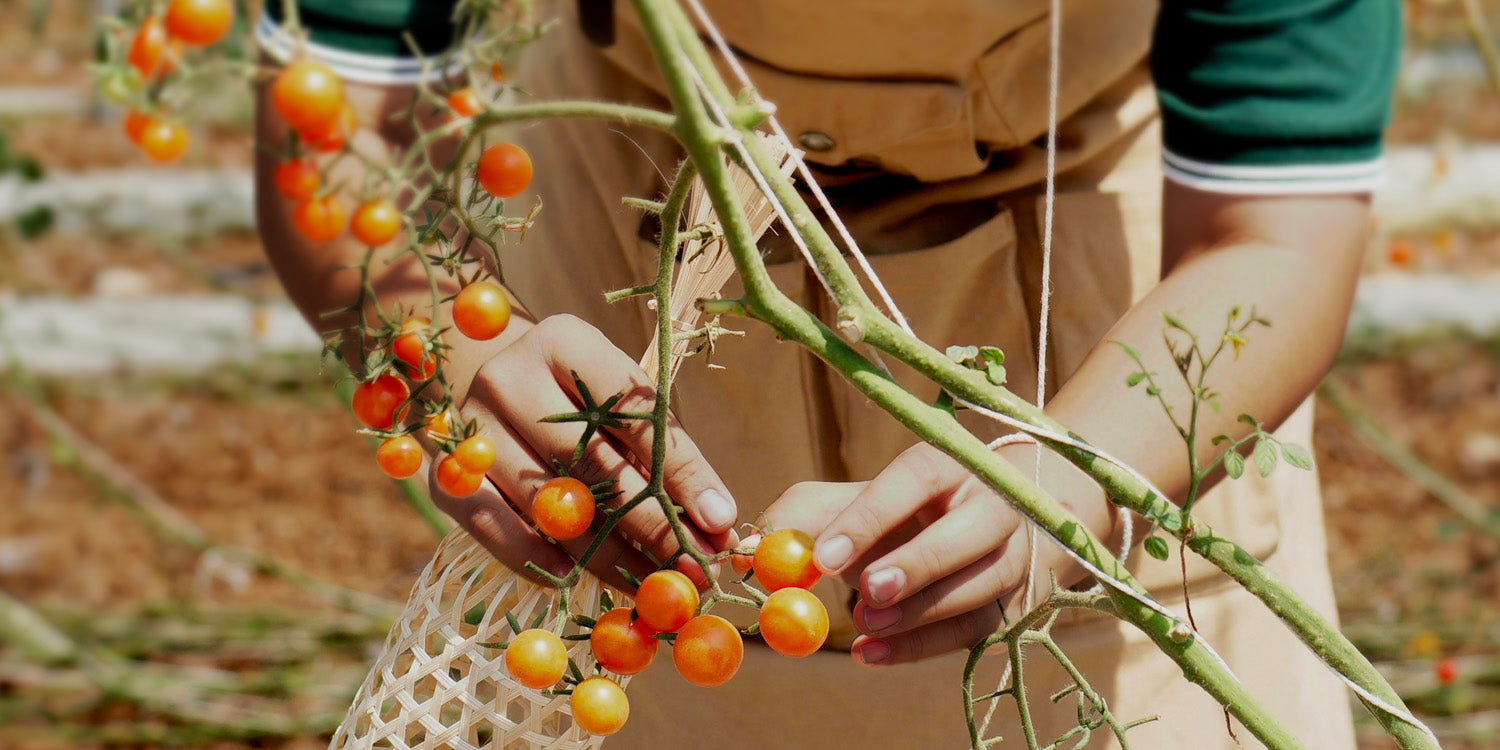 Any Hey! Chips enthusiasts would have known that our Cherry Tomato Chips have been out of stock for six whole months. Many are wondering why this is happening. In this short blog, we will try to explain it all to you. 
Living in a concrete city like Singapore, we often pay less attention to news relating to natural storms and disasters because they rarely affect us. The truth is, devastating monsoon storms in Thailand last year had severely curtailed our supply, especially when cherry tomatoes are not exactly in high supply to begin with. With crops destroyed in the storms, we waited silently for quite some time before a good harvest made it possible for us to start producing again. 
Doesn't monsoon happen every year? 
Yes. But climate change is real! Sharp changes in weather have a powerful impact on agriculture worldwide. We feel it first-hand, being in the food business where we deal directly with farms and food manufacturers. Every year, temperature fluctuations and storms are getting more violent, making it incredibly difficult to grow many crops. Our Thai fruit and vegetable farmers have been working hard battling the effects of these erratic weather patterns. 
Since cherry tomatoes are less popular, there is not much information shared about them on the internet. However, if you read about crops like rice or coffee, you will see a lot more news and research reports on how climate change has affected these farmers. 
Earlier this year, we saw a report from Channels News Asia (CNA) on the struggles of rice farmers in Thailand due to the severe monsoon floods. Thai rice farmers suffered poor harvests as their rice fields were submerged in monsoon water. 
"Right now, I don't know if summer will be summer, or winter will be winter," said Thai farmer, Manas Takfaeng.
Manas Takfaeng, rice farmer in Bangkok, Thailand. (Image credits: CNA/Jack Board)
"More frequent bouts of extreme weather have been happening in Thailand with increasing regularity." Said Jack Board, Journalist of CNA. 
This is exactly the same problem facing our cherry tomato farmers. 
What can we, as individuals, do to help these farmers? 
The most critical thing to do is to start asking questions and pay close attention to how climate change is affecting us, globally speaking. 
At Hey! Chips, we strive to directly improve our farmers' lives by giving them back a fair income for the produce they worked hard for. Over the course of our business, it has become clear to us that the layers of middlemen in the supply chain have eroded farmers' income for decades. Our direct sourcing model not only helps the Thai farmers, but also helps us ensure better quality management, as we set out to make our snack without any sugar or artificial flavours added. 
We are proud of practising farm-to-table sourcing to do our part towards sustainability. Traceability is also great for consumers as you can finally be assured that we know where our food actually comes from. At the end of the day, it all comes down to sourcing cheaper produce from unknown sources OR sticking to our carefully vetted farms through thick and thin, and supporting the farmers who have been providing us with top quality produce.
We thank everyone for your kindest support and patience, and we are excited to bring our cherry tomato chips back! Enjoy them while stocks last!